Fast and simple checkout process
---
Train employees quickly, with minimal effort. An intuitive design makes onboarding easy.
---
A quick and accurate transaction process is essential for positive customer experience. Verve's simple checkout makes it a breeze to ring up sales. Plus, you can collect customer emails to send digital receipts and for future marketing
---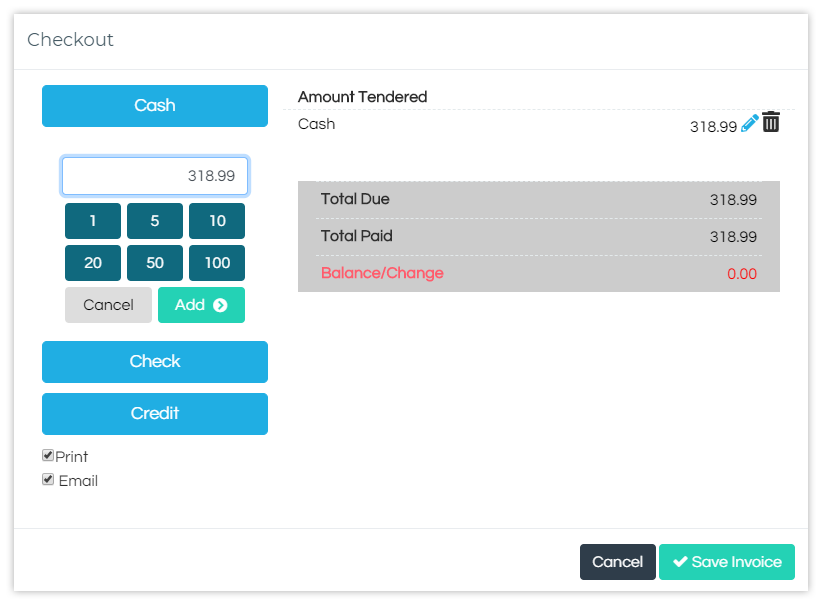 Unrivaled Commitment to Your Success
Grow Your Business with Verve

Tailored to Your Business
Verve is purpose-built for Retail businesses, but not all Retail is alike.

That is why we offer customized editions for various retail segments, built with in-depth industry knowledge.

Always On, Always Available
We want you to focus on your customers and selling.

So Verve will always be ready when you are, on any computer, tablet or smartphone. Just Sign-in and start selling!

Security is Important to us
Data-breaches, Cyber-criminals, and Unauthorized Access – We take all these threats very seriously – and respond to equally.

We host all data in super-secure servers, behind multiple layers of firewalls, with triple backup redundancy. All, so you can sleep well!!
---

We Listen
We are continually improving Verve to provide the world's best retail management system, and our customers are a big reason behind it.

Do you have a suggestion? Well, drop us a note, and you may see it built into Verve in future.

Onboarding Assistance
We have made Verve super-easy to get started with, but if you need any help at any time, we are there for you.

Our knowledgeable team can assist every step of the way to get you started quickly.

Stellar Support
Not sure about something? You can reach support channels via Phone, Chat, and Email, submit a trouble-ticket – we are eager to help you get the most out of Verve.

You can also consult the extensive Knowledge-base and Video Tutorials, for most common questions.
Access all critical metrics on your phone, in real time
Running a business means constant running around! You need to know what's happening at your business and act proactively. Verve gives you all the critical metrics on your business in real-time, right on your phone!
Instant Alerts
Setup customized routines in Verve and get alerted instantly by Email and SMS. This feature provides you with critical information immediately and proactively.
Examples of real-time alerts:
Sales modified
Refunds are given
Inventory received
Employees time-punches
Cash drops